Autumn Wedding Trends for 2021
15

Dec 2021
What to Choose for an Autumn Wedding During 2021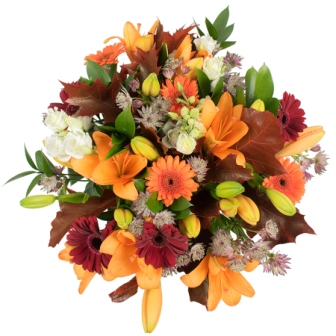 If you are planning a wedding this autumn, you might be wondering what the top trends are. Well, we have done the research for you, and here are the trends to look out for to give your wedding that trendy edge with autumn. From flower delivery to wedding size, we have got it all covered for you.
Small weddings
After all the chaos of the last few months, people are more focused on sticking to what is important to them. Gone are the big, invite-everyone-you-know weddings. Today, it is all about keeping it small and intimate. Admittedly, some of this is in response to ongoing restrictions at venues, but it's also about focusing on what matters - the friends and family you really need and want on your big day. If the pandemic has taught us anything, it is that the people who matter are the ones who show up when things get tough. So invite those who are truly nearest and dearest instead.
Going green
With all the anxiety about the state of the planet and what we can all do to keep things eco-friendly, weddings this season are all about going green. From sustainable food to bamboo cutlery and second-hand wedding dresses, putting the planet first is super on trend this autumn. And the great thing is that there are so many ways to do it. Using recyclable items and locally sourced food or talking to your florist about how to recycle the flowers once they are done with are just some examples, but there are plenty more options out there too.
Local blooms
In the spirit of eco-friendliness, lots of flower shops are seeing a big uptick in the request for local flowers. Rather than the exotic flowers that can take a bit more energy to grow, florists are encouraging the use of locally available blooms. And it is creating a beautiful range of bouquet trends as a result. Local wedding flowers are just as beautiful as the exotic options. And many find them to be cheaper and love their eco-friendly angle. It is definitely something to talk to your wedding florist about if you have not chosen your bouquet yet.
Secret garden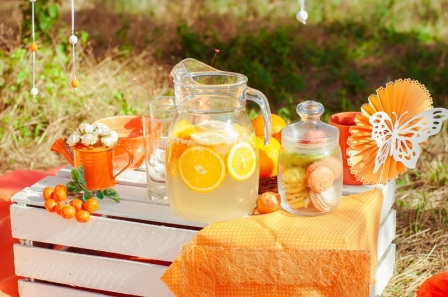 If there is one theme that is undeniably in this autumn, it is secret garden. And don't worry, we know this isn't always the country for an outdoor wedding, especially in the autumn, so your secret garden doesn't have to be outside. It is all about creating a sense of intimacy and privacy that only nature can create. Adorn your venue in foliage and flowers to create a magical world where dreams come true and romance comes alive. With this trend, the flowers delivered aren't there to decorate your venue, but they become your venue. Add some fairy lights and things can't get much better.
Out with white
This autumn, weddings are all about colour. From the decorations to the bridesmaid dresses, from the wedding flowers to the bridal bouquet, everything is going technicolour. Even wedding desses are getting in on the action with many deviating from the classical pure white to include some colourful embellishments or even a completely different coloured dress overall. Whether you choose to bring in the colours of autumn or celebrate with summer hues, there is something for everyone in this trend.
Dried flowers
Flowers are getting involved in so many ways this autumn wedding season, and dried flowers are very popular. They are being used in the invitations, as party favours, and in the decorations. Dried flowers have a mysterious allure to them and a romantic feeling, so it is no wonder they are proving so popular as a wedding adornment this autumn.