DIY Decorating Ideas With Summer Flowers
15

Jul 2019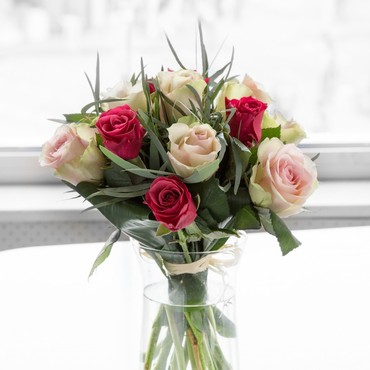 With summer in full fling and flowers popping up everywhere you look, it is hardly surprising that people are being inspired to adorn their homes with all things floral. If you are thinking of a little DIY decorating, but don't know where to start, take a look at our amazing summer flowers decorating ideas and bring sunshine and summer into your home.
Flower Garlands
Do you remember spending sunny summer days making daisy chains? Well, flower garlands are just a more sophisticated version of this. Whether you are preparing your garden for a summer barbecue or party, or you just want to adorn your home with blooms, flower garlands are the perfect thing to spruce up your home. Don't worry if you don't have flowers in your garden, simply nip to your local flower shop or order your favorite summer blooms from an online florist. Once you have had your flowers delivered, or skipped home from the florists with your flowers, get ready to dive into a fun crafting session on flower garland making.
Constructing the Garland
For this project, you will also need twine the length of wherever you plan to hang the garland – for example over a doorway or across a garden or yard. Take your chosen flowers and cut them so the stems are around 6 cm in length. Layout the twine on a table and organize your flowers into bunches of three or four. Tie each bunch along the twine, equidistance apart. This is a very simple garland that won't take long to make. It is essential that you use fresh flowers and create the garlands on the day you wish to use them as the flowers will not have access to water once they are incorporated into the garland. The best way to ensure they are fresh is to purchase them on the day you intend to use them or opt for same-day flower delivery or next-day flower delivery and keep them in water until you need them.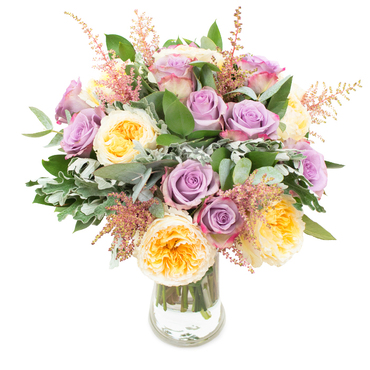 Floral Place Settings
Alfresco dining in summer demands a little elegance and so if you are inviting friends or family over for dinner or lunch in the garden, these floral place settings will provide the finishing touch to a beautiful table. Using jam jars as vases, write the name of each guest in a piece of card and glue to the jam jars. Half-fill each jar with water and place flowers in them, ensuring the flowers peep just a few inches over the top so the flowers don't obscure your guests' view. Finish the jars by wrapping twine around the necks for a truly rustic look. Pluck some wildflowers from your own garden or opt for flower delivery from one of your favorite flower shops. This simple, yet eye-catching gesture will delight anyone lucky enough to be invited to your party.
Dried Flowers Candles
This is a project that takes some time, but if you are dedicated and patient, the outcome really is worth it! Start by drying your own flowers by tying bunches of them together with string and attaching them upside down to a clothes' hanger. Hang the flowers in an unused wardrobe or in the attic and leave to dry out for several weeks. When the flowers have dried, melt some clear wax candles in a can or old saucepan. Dip the flowers into the wax and pour into a heat resistant container such as an old teacup or old candle glass. Once this has been done place candle wicks in each of the candles and leaves to set for a few hours. To ensure you use the correct wax, enquire at your local hardware store or craft shop as to which wax, wicks, and receptacles will be best for your needs.