Fresh Flower Care Tips for Your Newly Delivered Flowers
29

Jan 2021
Easy Steps to Keeping your Cut Flowers Fresh for Longer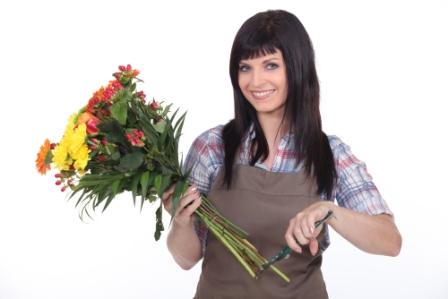 When you first buy or receive gorgeous flower arrangements, you just love how they look in your home. However, disappointment soon creeps in as they wilt and eventually need to be replaced. There is nothing sadder than the sight of yellowing, crumbling flowers, especially if you haven't had them in your home that long. If you are looking for ways to keep your flowers fresher for longer, read our flower care tips for flower bouquets and enjoy the sight of your beautiful blooms for several days more.
General Flower Care

Any flower delivery requires a certain level of care to ensure they stay fresh for longer no matter the flower shop from which they are bought.

Here are some top tips to follow regardless of what flowers you have purchased from the florist:

• Remove the packaging as soon as possible and begin to prepare the flowers as soon as you can.
• Remove leaves that may become submerged in the vase water as these will rot and contaminate the water.
• Cut a couple of inches from each flower stem and do so diagonally. This will allow the flower to absorb a greater quantity of water.
• Retrim stems every few days
• Many online florists and flower shops provide a special flower preservative. Mix this with luke-warm water in a vase before placing the flowers into the vase.
• Ensure flowers are kept away from heated places such as near radiators or open fires.
• Keep the flowers away from open windows and draughty areas, so their petals don't fall off.
• Make sure you change the water every other day and replenish the plant preservative each time.
• Avoid direct sunlight as this can cause the petals to fade or decay quicker.
• Remove any dead leaves as soon as you see them.
• Clean the vase with a simple soap solution each time you replace the water.

These easy to follow tips can have your flowers living for several days longer than expected. If you haven't received flower food or preservative with your bouquet, you can make your own.

Combine:
• 1 teaspoon of sugar
• 1 teaspoon of bleach
• 2 teaspoons of lemon or lime juice
• Just over 1 litre of lukewarm water

Once combined, fill a vase or container with the relevant amount and replenish each time the water is changed.

Fresh Flower Care for Specific Plants and Flowers

In addition to following the guidance above, the flowers will need additional care.

Chrysanthemums

These flowers are known as being extremely long-lasting and can stay fresh for between 25 to 30 days. However, to extend the longevity you will need to do the following:

• Change the water daily
• Trim their stems as soon as you receive them
• Be especially careful to avoid direct sunlight, heat and draughty areas

Orchid

This stunning flower can last up to three weeks with the right care. To keep orchids for longer:

• Use distilled or freshly cooled boiled water
• Place an ice cube in the plant pot each week
• Remove any excess water in the bottom of the container
• Water weekly – the potted orchid doesn't require any more than this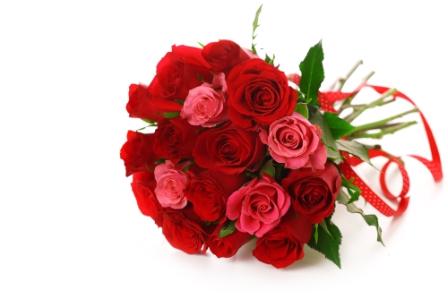 Zinnia

The zinnia grows in dry grassland areas and can stay fresh for up to 24 days when given extra attention. The secret to maintaining this plant is to change the water every day as well as following the guidance above.

Roses

Bacteria is the enemy of the rose, which is why it is so important to change the water regularly. Even when the rose head begins to drop you revive them by cutting a few centimetres from the end of the stems.