Flower Guide for Newly Delivered Flowers
11

Jun 2021
Top tips to Extend the Life of Your Flowers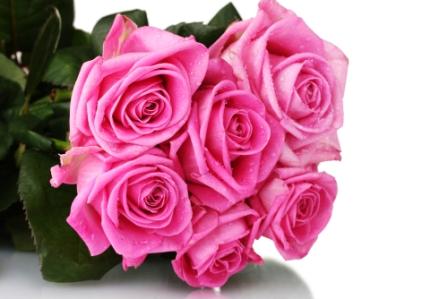 Whether you have received same day flower delivery from someone near and dear to you, or you have organised to have flowers delivered in advance, it is important to know how to care for them correctly. Imbibing some top tips can extend the life of your flowers by several days, and can keep even cheap flowers looking fabulous for much longer. Read on to discover some ways to make the most of your purchase from your online florist and keep your flowers vibrant for longer.

When they arrive

How delightful to receive a bouquet! To ensure your flowers stay looking vibrant, make sure you begin to care for them as soon as they are received. Carefully unwrap your bouquet and put aside any flower food that may accompany them. Layout the flowers and put aside any with thorns and leaves on the stems.

Prepare the water

Flowers must be put into a clean vase that can comfortably fit the bouquet. Room temperature water is best and should fill the vase to approximately three-quarters of its volume. If your bouquet came with flower food, prepare it according to the instructions, before placing the flower food and water mixture into the vase. When you don't have flower food included, you can prepare your mixture that can prolong the life of your beautiful flower arrangement.

DIY flower food

Into a litre of water, mix one teaspoon of sugar, two teaspoons of lemon or lime juice and approximately one teaspoon of bleach. The sugar will help to feed the flowers, the bleach to stop bacteria from growing, and citrus juice helps to adjust the pH level of the water.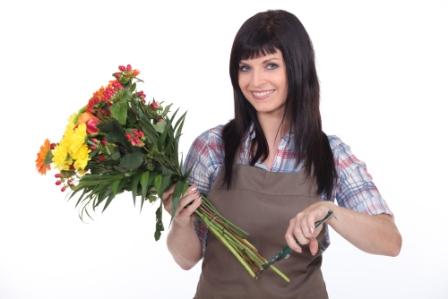 Trimming the stems

Remove the thorns from any stems you have set aside. Then, remove leaves that may fall beneath the water level as these will rot and encourage bacteria in the water. Next, trim the stems at an angle as this will help them absorb more water.

Be careful where you place them

Once you have arranged your flowers in the vase, be aware of where you put them. Although you may want to show them off on the windowsill, if the flowers are placed in direct sunlight, they could wither and fade. Should they be put too near an open window, breezes could whip off delicate petals. Be careful not to put them too near a heat source such as a radiator as this can cause them to dry out quickly.

Indirect sunlight on a table is usually the best spot for your newly delivered flowers.