Red Flowers Guide: What Do Red Flowers Mean
04

Jan 2022
The Meaning of Red Flowers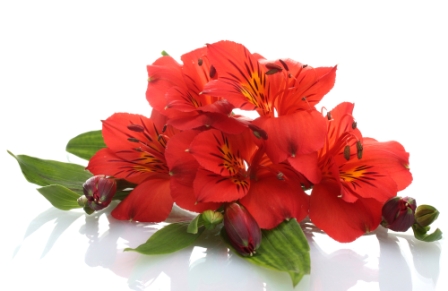 Red flowers are some of the most in-demand floral choices for florists around the country. People seem to be drawn to the bold, bright red of roses, poppies and tulips, and it is no wonder why - they do look sensational in flower delivery, and they certainly brighten up a room. But did you know that red is actually one of the least common colours for a flower? It only appears in very select types of flowers and is therefore made more special because of its rarity.
It is also a symbol for a lot of different things. Most people associate it with love, but across different cultures, it has different meanings, and it even depends on the type of flower you are sending or receiving. Because it is so popular, we thought it would be fun to break down some of the meanings behind red flowers. So, if you are a fan, read on to hear what our florists have to say about their meaning.
Love and passion
Red has long been associated with love and passion. Red roses remain one of the most popular roses to send to a romantic partner, with the number of roses even having different meanings. One rose, for example, means 'be mine', while a dozen red roses signify 'everlasting love'. We don't know exactly where this meaning first originated, but we do know that it is not going anywhere any time soon, so if you want to express love, passion, and romantic affection, definitely talk to your flower shop about getting some red roses on order.
Good luck
Red is considered a lucky colour in China and some other Asian cultures. It is why so many Chinese decorations have red within them. It's also traditional on the Chinese new year to give monetary gifts in red envelopes, with the belief that the red envelope will ensure that money continues to flow to the recipient in the future. Red is found throughout Chinese culture, and red flowers are also extremely popular because of their connection with good luck.
Blood and courage
Alongside love, passion, and good luck, the red colour and red flowers are also symbols of blood and courage. This dates back to Roman times when the shedding of blood in battle was seen as the ultimate display of courage. These days we are less likely to think of it in quite the same way, but when you consider the red poppy as the symbol of remembrance for those fallen in war, it does make sense and is still part of our cultural identity.
The Meaning of Different Red Flowers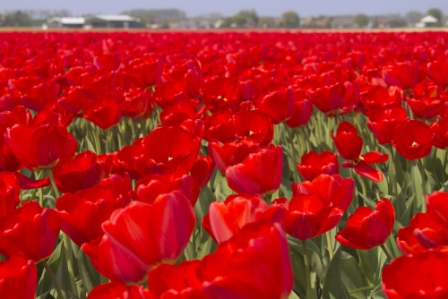 Alongside the colour red itself, the type of red flower you find also has a different meaning. Here are just a few examples:
Roses - passion, romance, love. As mentioned above, if you are having flowers delivered to a potential romantic partner, red roses are the way to go. They will immediately know what you mean by the gesture (and hopefully reciprocate your feelings).
Anemone - love in ancient Greek. Anemone is another symbol of love, having been part of an Ancient Greek myth around love and loss. It is also a very bold flower, so a great one to include in a flower delivery if you want something a bit different.
Begonia - gratitude. If you don't want to express romantic love, but rather gratitude and general affection, then send flowers by post that include begonias. Though you might have to also write 'thanks' on the card so the person knows.
Petunia - hope. These are beautiful little flowers that symbolise hope and positive energy. They look stunning in a red hue and make a great addition to any flower delivery.