The Hottest Wedding Flowers This Summer
01

Jul 2019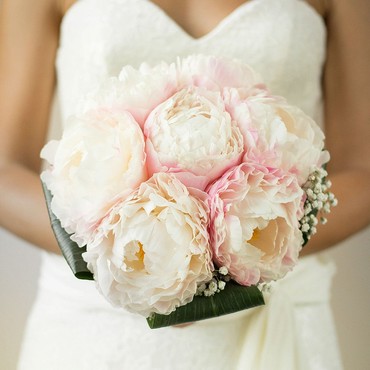 Flowers are one of the most important parts of planning a wedding, which is why it is understandable that a lot of couples get so worked up about them. From the colour to the type, decisions need to be made that can mean the difference between the perfect summer wedding to the ultimate floral fail. Luckily, we have tips straight from the most credible florists to ensure your blooms are among the hottest wedding flowers this summer. Read on to discover which flowers you should be heading off to the flower shop to buy, and how you can make your wedding one to remember, for all the right reasons.


Pastel Peonies


An experienced florist will have seen many floral trends come and go, but peonies have long been a popular choice for spring and early summer weddings. This year, it's all about the pastel and nude shades giving understated elegance to your big day. Peonies are very easy to work with too, and so if you intend to organise a DIY wedding, these are the perfect flowers to use. Opt for same day flower delivery or next day flower delivery to ensure you are working with the freshest of flowers. Feminine, romantic and chic, peonies are here to stay, and if you want to be on trend, you will be having these flowers delivered for your big day.


Pops of Purple


Lilac is a very big colour in weddings this year and a pop of purple in a pastel or lilac flower bouquet will have a sensational dramatic effect. Carnations are a robust flower and although seen by many as a budget bloom, this year the purple carnation is turning heads, and for all the right reasons. Use in bouquets, displays and table centre pieces and team with flowers in white or pastel shades.


The Jewel in Your Crown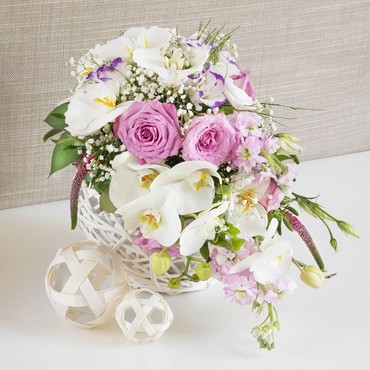 Floral bridal crowns are making a comeback and if you want to embrace the natural vibe of 2019 weddings, a crown of blossoms will adorn your head on your wedding day. Go for white roses teamed with green foliage for a pure, elegant look. When making the crown yourself, choose flowers by post in advance and practice a few different styles to get it right for the day itself. Flower delivery via post is a great way to ensure your flowers remain fresh while being delivered and is also a fantastic option for those couples on a budget. Should you want to leave the crown-making to the professionals, there are many flower shops that provide that option. Flower crowns look divine at outdoor, woodland themed weddings, but can also be show-stoppers at in-door ceremonies too.


The Cabbage Rose


It is hard to miss this flower which is one of the favourites for summer weddings this year. Gorgeous as the only type of flower in a bouquet, cabbage roses also make for excellent table centrepieces, and can be used later on in summer instead of peonies, which tend not to be available during the later stages of summer.