Traditional Funeral Flowers
24

Apr 2019
When a loved one or the loved one of a close friend perishes, it can be tough for you to express your deepest condolences. If your beloved has lost someone close to them, you want to be there for them in whatever capacity. At the very least you want them to know that they're in your thoughts. If you yourself are going through the tragedy, there're bound to be all sorts of thoughts whirring around in your mind. Of course, you're going to be overcome with grief and will need time in order to adjust to the tragic circumstances of it all. The grieving period may be indefinite. But in the immediate aftermath of a loved one's death, you've got to start making plans for the funeral arrangements. Your thoughts should switch momentarily to giving your loved one a fitting send-off, one that he/she deserves.

Flowers are a big part of a funeral. You may think that they're just a bit of decoration. Sure, they are. But they have so much more significance. Different flowers and arrangements can convey different messages and different meanings. They could have a cultural, religious impact too. You may choose to go with funeral flowers that you like, that incorporate flowers, and arrangement the deceased liked. But when it comes to choosing a funeral tribute, most people tend to go with tradition. There is etiquette when it comes to funeral flower delivery. If you stick to tradition, get funeral flowers delivered, and you can't go wrong.

Funeral sprays are traditionally sent to the family of the deceased by well-wishers. They can be single or double-ended, be designed at one end or from top to bottom. If you're expressing your sympathies, and want to get across your sorrows, it's traditional for you to send a single ended spray. Double-ended sprays are also known as casket sprays and are generally chosen by close family. Such sprays can be cheaper than a bouquet and can come in different styles and colours. Many choose to order them and have them sent directly to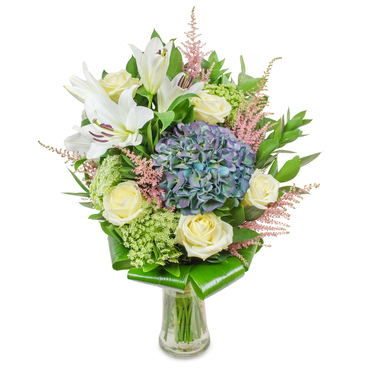 the site of the funeral.

Funeral posies and baskets are traditionally sent by friends of the family. They can be sent directly to the family's home, and will make a fitting tribute gift to the bereaved family. Get them professionally arranged from an experience team, and they can be the perfect gift to let someone know you care. Posies can also be arranged to meet your preference. Various flowers and colour schemes can be used.

Traditionally, funeral wreaths are left to the immediate family to arrange. The placing of a wreath on the body or on the casket is a very personal thing. Depending on your religious practices, it can be very symbolic too.

After the religious service, it's tradition for potted flowers to be carried home by the family. Such flowers are generally soft-scented, made up of soft, neutral colours. Sympathy lilies and white roses, for example, are commonly sent during such a time. These are the traditional make-up of wreaths and posies. They signify peace and tranquillity and allow the soul to rest. But what colours, what flower arrangements you incorporate in your flower gift, is up to you. It's all about what that gift would mean to you and your family, the family of the deceased. If they liked a certain colour, go with that. If a certain flower or arrangement holds some significance in their life, go with that. Tradition dictates funeral flower etiquette to a certain extent. But it's certainly not the be all and end all.