Ultimate Guide to Spring Wedding Flowers
30

Apr 2020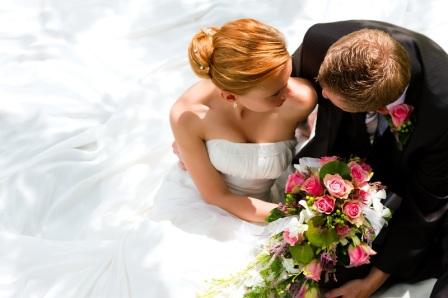 Planning your wedding is an exciting time and newly engaged couples are enjoying organising the happiest day of their lives. Yet, no matter how organised you may be, it is always wise to get some help and inspiration. One of the most important components of a modern wedding is choosing the right flowers and spring is a fantastic time to select fresh flowers for your nuptials. Choosing seasonal blooms for your wedding can also help to keep costs down, which is fantastic for those on a strict budget. Discover which flowers are trending this spring and which blooms will help to make your wedding the perfect day you have always dreamed of.
Sweet Violets
These scented flowers are the perfect romantic bloom to include in the bridal bouquet. With heart-shaped leaves and beautiful purple flowers, the sweet violet is almost identical to the common dog violet but the sweet variety is scented. These flowers have a magical feel about them, enhanced by the myth that you can only smell the sweet violet once as it is stealing your sense of smell. This is, of course, untrue and fortunately, you will continue to be able to smell the beautiful aroma of this flower as it adorns your wedding venue and bouquets.
Peonies
Synonymous with weddings, the peony is a sumptuous display of delicate petals which look superb as table décor or indeed featuring in bouquets. The large nature of this flower means that you don't need many to create a showstopping bouquet. Peonies are available in a variety of colours allowing you to choose the perfect peonies to suit your colour theme. Choose from delicate pastel pink, rich red, elegant white, luscious lavender, yellow, purple, and many other varieties.
Tulips
Always associated with spring, the tulip is a popular choice for wedding bouquets. The popularity of the tulip as a wedding flower could be attributed to the fact that they symbolise the perfect love. Red tulips are associated with true romantic love, and white tulips can mean worthiness. A mixed bouquet of springtime tulips will look simply stunning and a venue decorated with these flowers will certainly provide the wow factor.
Daffodils
For brides and grooms who adore traditional springtime flowers, the daffodil is a definite contender for the favoured wedding flower. Bright and cheerful with a hint of innocence, the daffodil suits couples who like to be a little bit different while incorporating a cheerful flower that everyone loves. Use several small daffodils to create a bridal bouquet, and bridesmaids' flowers and use single daffodils as buttonholes. Clear vases of daffodils also make for beautiful table centre settings or as individual name place settings at the wedding breakfast.
Ranunculus
Symbolising charm and attractiveness, it easy to see why the ranunculus is this year's must-have wedding flower. Put this flower centre stage and have gorgeous ranunculus wedding floral displays make a bold statement during your nuptial celebrations. These flowers are available in a surprising array of hues, including yellow, white, pink, red, purple, and orange giving you great choices no matter what your colour scheme.
Roses
Nobody can deny the romance of roses which is probably why so many couples still prefer to feature roses in their wedding over any other flower. Roses symbolise true love and look beautiful on their own or as part of a mixed flower bouquet. Cared for properly, roses are also a robust flower that will not wilt easily like many other types of flowers. As they are available in a huge variety of colours, you are certain to find the perfect type of rose to suit your wedding theme. During spring, the most popular colours of rose to feature are pastel pinks, white and cream.